Vialogues is down but you don't have to be!
(If you were expecting to see an embedded vialogue and came across this post instead, welcome to the Vialogues blog or, as we lovingly refer to it, the Viablogue!)
Vialogues will be out of commission from 6pm until 12am tonight while our servers are undergoing maintenance.  This means you won't be able to access any of those comment-provoking videos during that time. We know this poses an inconvenience to many of you and we can't apologize enough. We wish it wasn't happening, either!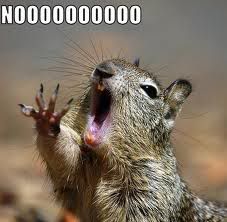 But, as long as I have you here and you're in a vialoguing mood, let's not squander the opportunity. What's the next best thing to being on Vialogues? TALKING about Vialogues, of course! With that, I propose a little game….
Can you guess which vialogue star these clues are pointing towards? Leave your guesses in the comments!
(Granted, this game will be a lot easier once the site is back and you can search through the vialogues. Even so, playing will help pass a little time between now and then!)
1. I am usually happy, but you'd never know
2. I love to bathe in organic tea
3. I squeal when I am happy
4. I get stressed out easily
5. I like to take my time
6. I LOVE hibiscus flowers
7. Mostly, I just hang around
8. I don't have the cleanest of reputations
9. I'm always tired (or at least it seems like it)
10. I live in a tree!
Who am I?
See you tomorrow, Vialoguers!